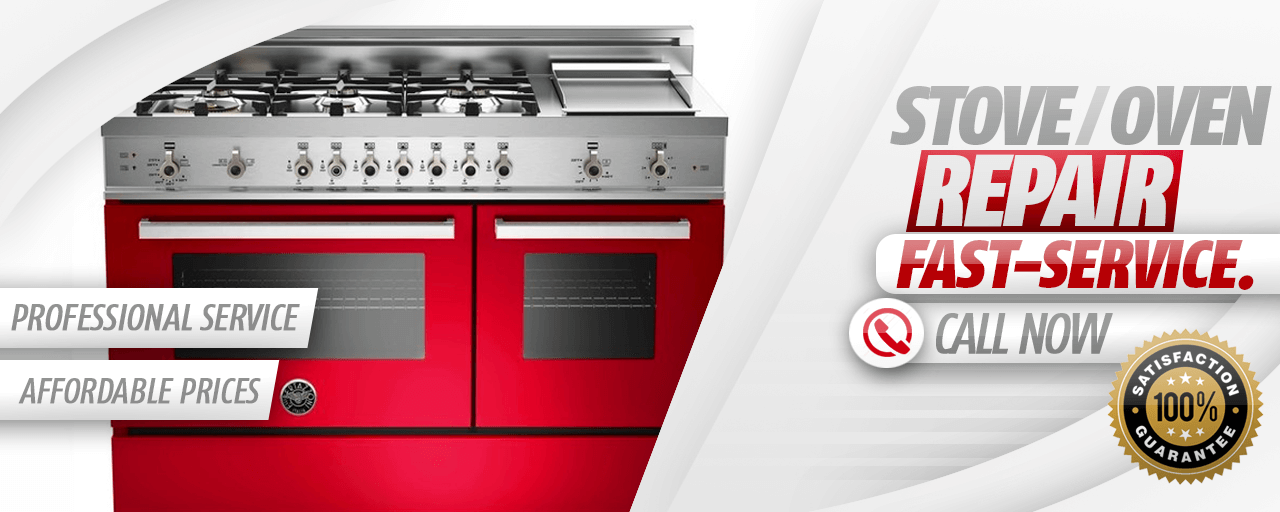 When your stove or oven breaks down, call us ASAP for same-day repairs. With same-day service from Direct Denver Appliance Repair, you will need to order takeout but will be able to resume cooking that delicious meal you were in the midst of preparing.
Residents of Denver can schedule same-day service and we will send an experienced repairman and a van loaded with all of the necessary parts and tools for all major brands and models. And, our work, as well as all parts, will carry a 12-month warranty! Call us and we will do the repairs so that you do not need to delay dinner.
CALL TODAY: (720) 452-4180
STOVE PROBLEMS
WON'T TURN ON/IGNITE
If your electric stove will not turn on, check that it is plugged in and the circuit breakers did not flip off. For gas ovens, make sure that the pilot light is on. Then, call us for a same-day service call. Your problem is likely the oven burner igniter, infinite switch, surface element, or the bake and broil element. We will come out and fix this problem in a wink.
BURNER/OVEN WON'T HEAT
When there is no heat coming from your stove or burner, call us without delay. Usually, an element is broken or there is a problem with either the terminal block or burner switch. We will fix the problem within a couple hours after we arrive for our service call.
TIMER/PROGRAM ISSUES
If the timer or programming do not work on your stove or oven, you will usually have to replace the control circuit board. Call us for a same-day service call and we will bring tools to make repairs and if you need a new board, we will carry replacements for GE, LG, Kenmore, Sears, and many other brands of ranges and stoves. Our labor and all control boards have warranties of 12 months.
OVEN IS TOO HOT
Be careful if our oven overheats. This is not a problem you should try to fix yourself as it can be dangerous. Call us for a same-day repair call. You probably have a broken heat sensor or a bad thermostat. We will fix the problem on a short visit and get you back to baking safely again.
IGNITER WON'T LIGHT
When the stove ignitor glows but does not light, there a problem with the safety valve, electronic control, surface igniter, or temperature sensor. We can fix any of these on a quick service the same day that you give us a call. We carry the parts need to repair this issue for all major brands.
DOOR WON'T OPEN
A problem with some of the newer ovens is that after the self-cleaning cycle, the door will not open! Our technicians are continually updating their training and know how to fix this new issue. We will examine the thermostat, seal, and door latch to see where the problem lies. Then we will make repairs or replace with manufacturer parts.
LEARN ABOUT OUR ADDITIONAL APPLIANCE REPAIR SERVICES:
www.denverapplianceco.com