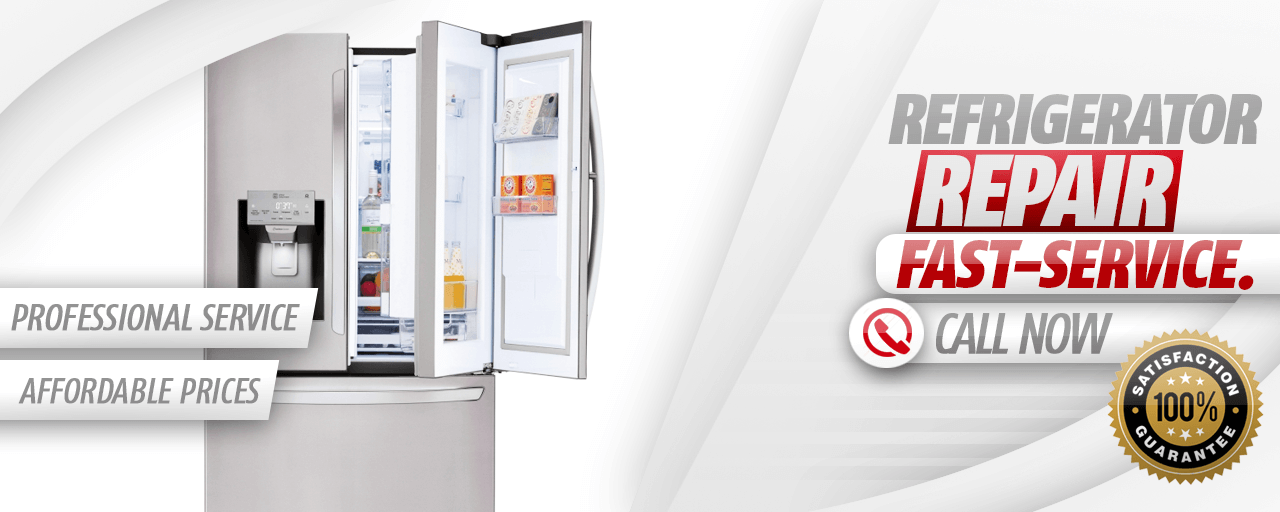 A refrigerator is an essential appliance for the modern home. It keeps your dairy, produce, and meat cool and prevents spoiling. When your refrigerator breaks down, close the door to preserve the coolness inside and call us right away before your food starts to go bad! You need a well-trained and experienced repairman to come and fix your refrigerator the same day (additional service information).
It is lucky for you that you are a Denver resident. Direct Denver Appliance Repair will come out to make same-day repairs on all major refrigerator brands and models. We will be out in a few hours and fix the refrigerator before any food needs to be thrown out!
CALL TODAY: (720) 452-4180
REFRIGERATOR PROBLEMS
LOUD/CONSTANT NOISES
Loud refrigerator noises are the most common reason people call for help with this appliance. This problem usually comes from one or the other of the evaporator or condenser fan motor or the fan motor. If you can tell in general where the noise comes from, let us know as it that will ensure that we bring exactly the right parts and tools to fix the problem on your refrigerator.
WATER LEAKS
Water leaks are refrigerator problem that our local appliance repairmen see quite often. This is typically caused when the broken water inlet valve is broken or a there is a problem with the door closure or latch. We carry all the parts needed for this common problem for all major brands and models and will fix this the same day you call.
WON'T START
When your refrigerator does not run, check to make sure that it is plugged in and that the circuit breaker has not flipped off. Then call us. You either have a malfunction of the temperature control or a compressor overload relay is broken. These problems can be fixed on the spot by our experienced repairmen.
ICE MAKER WON'T MAKE ICE
When your ice maker quits making ice, call us. Most often there is a problem with the temperature control in the freezer, a broken water inlet valve, or broken water fill tubes. These issues can be fixed on a short service call. And, if the ice maker works slowly the ice cubes may have a disagreeable odor. This is also something that we can easily fix for you.
FRIDGE TOO COLD/TOO WARM
A common refrigerator problem is that the temperature runs too cold or too warm. A too-warm refrigerator usually has a broken air inlet damper. When a refrigerator runs too hot, it is an issue with the thermistor and/or temperature control. We carry the parts and tools to quickly fix these problems on all major brands and models.
BROKEN WATER DISPENSER
Occasionally we repair a broken water dispenser on a refrigerator. The problem is typically due to the water inlet valve or the dispenser actuator. This is an uncommon problem but we still carry parts and tools to fix it for Whirlpool, GE, Kenmore, Sears, Sub-Zero and other brands of refrigerators.
DOOR LATCH/BULB PROBLEMS
If the refrigerator door does not close correctly or the latch is defective, there will be condensation in the refrigerator and water leaking onto refrigerator contents as well as onto the floor. We routinely repair seals, gaskets, and hinges in order to stop unwanted condensation and leaks. If this problem goes on too long you may have spoiled food as well. Call us for a quick and simple fix. And, while we are there, we will replace that burned out lightbulb as well!